Last Christmas I got a special Christmas present.  I got my sweet puppy dog King George.  I always wanted a wiener dog when I was a child, and I finally got one.  AND to top it all off,  I got a strange looking one!  Well, George is now nearly nine months old.
Well, George is growing up and now a big brother.  For some reason, my husband decided that the Griffin family needed a THIRD dog!  So today, Princess Penelope came home to meet the fam. Okay, so not the WHOLE family because three kids are away at camp, but she met #4, George, and Gizmo.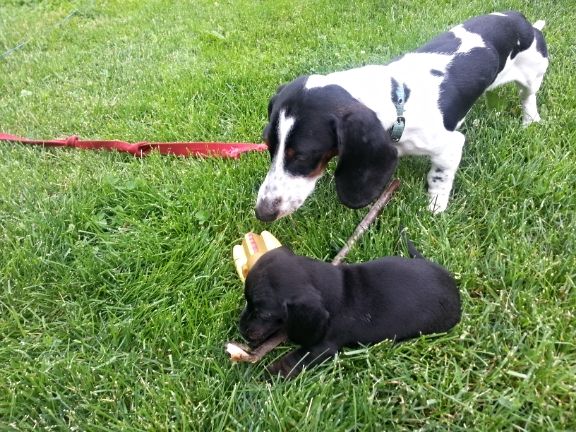 Penelope took George's stick… he wasn't very happy about that!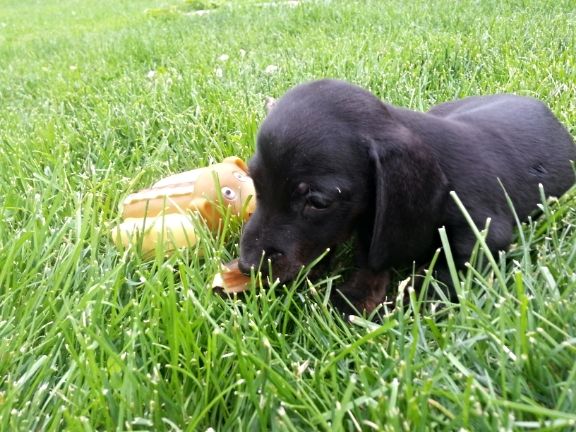 Then she played with his favorite hot dog squeaky toy.
Well, then she met Gizmo.  Gizmo is really not so sure what she thinks about having to deal with ANOTHER puppy!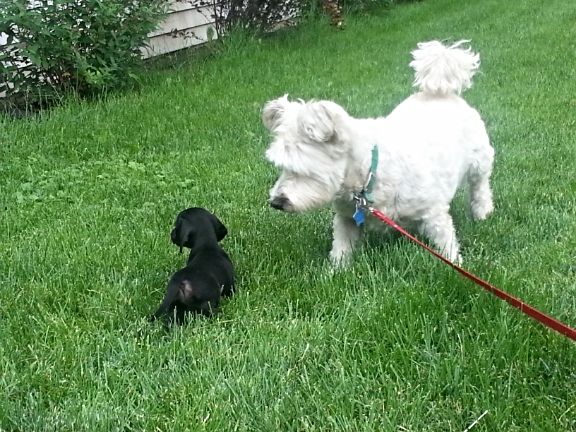 Poor  little Penelope has been thrown in the deep end.  It should be a very interesting few days.