When the big kids were away, the littlest guy had his plans for what we all were expected to do.  The very first thing we were to do as soon as we left the other kids at camp was to go fishing!  He really, really wanted to take the row boat out and see if we were going to sink.
We had to disappoint him, and we did not get to a chance to see if we could walk on water. However, we did get to go fishing!  We picked up some bait and we headed out to Four Lakes.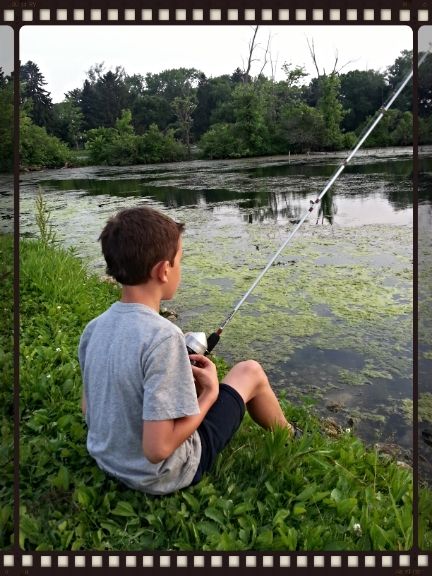 He really, really wanted to catch a fish.  He tried REALLY hard.  He was happy for a while.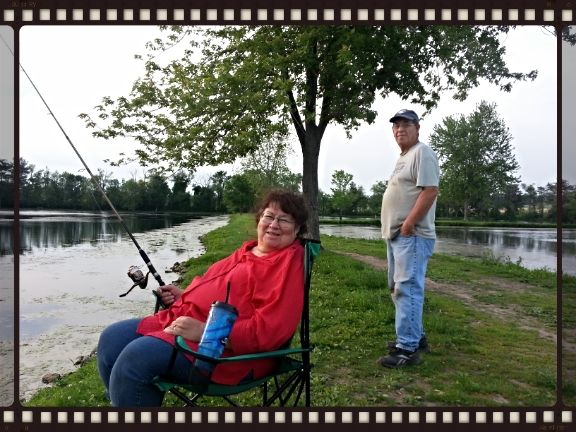 He talked Grandpa and Grandma into going with us.  My dad had not been fishing in years, and I think he enjoyed it.  My mom, well, she just doesn't sit still well.  Fishing is not exactly for her, but she wanted to see the little guy catch a fish!
They went everywhere looking for the mysterious and illusive fish.
FINALLY, He was able to reel in the BIG ONE. He was SO excited!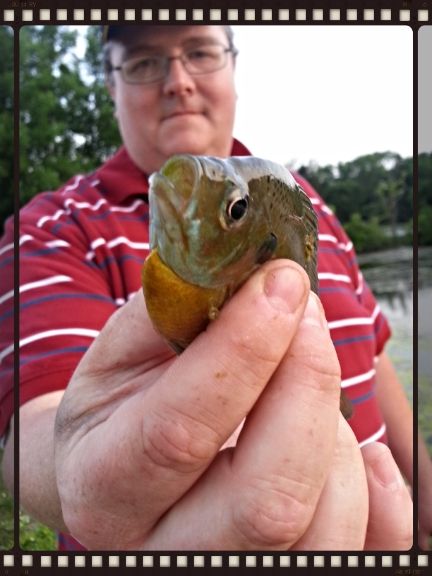 Isn't it the cutest little fish you have ever seen?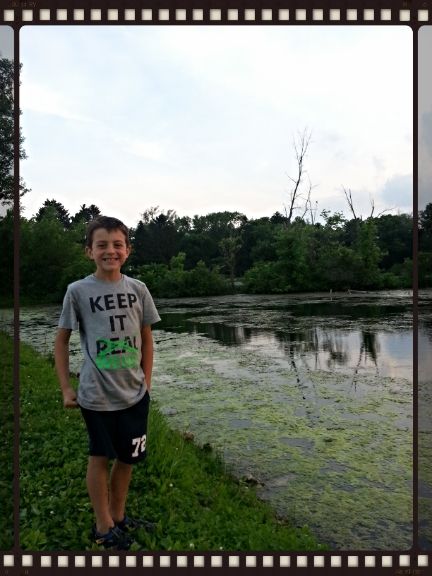 What a beautiful boy on a beautiful night!