Second morning in Lesterville, and I actually slept last night.  AFTER, I stayed up half the night praying and writing for my chance to speak to WMU this morning.  God changed everything I thought I was supposed to say. I plan on blogging about what was able to share at WMU.
Our first stop this morning was at the local General Store.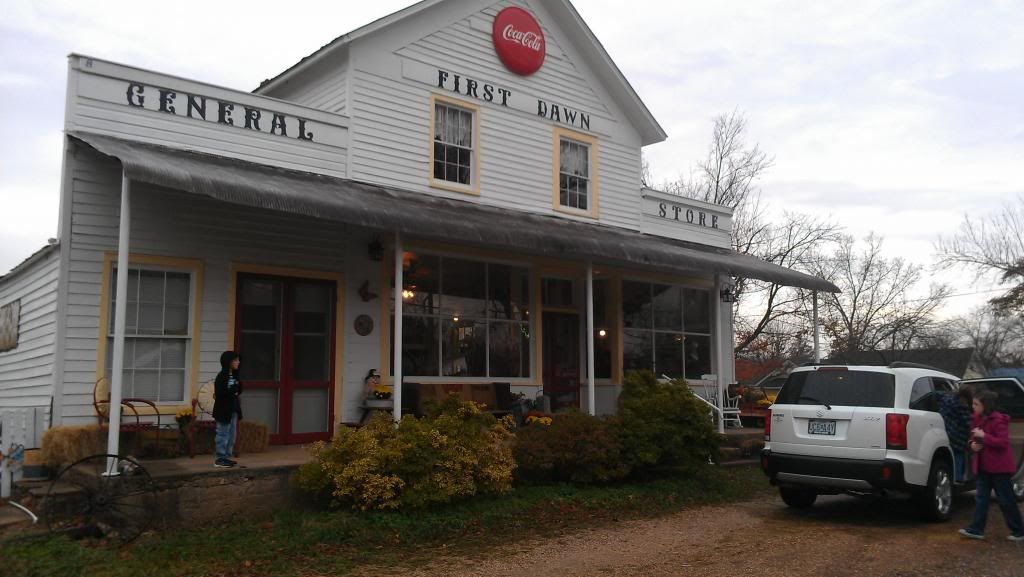 It was nice to step back into time. The store owner was waiting for us and had prepared a plate of the most delicious peanut butter cookies that I have ever had!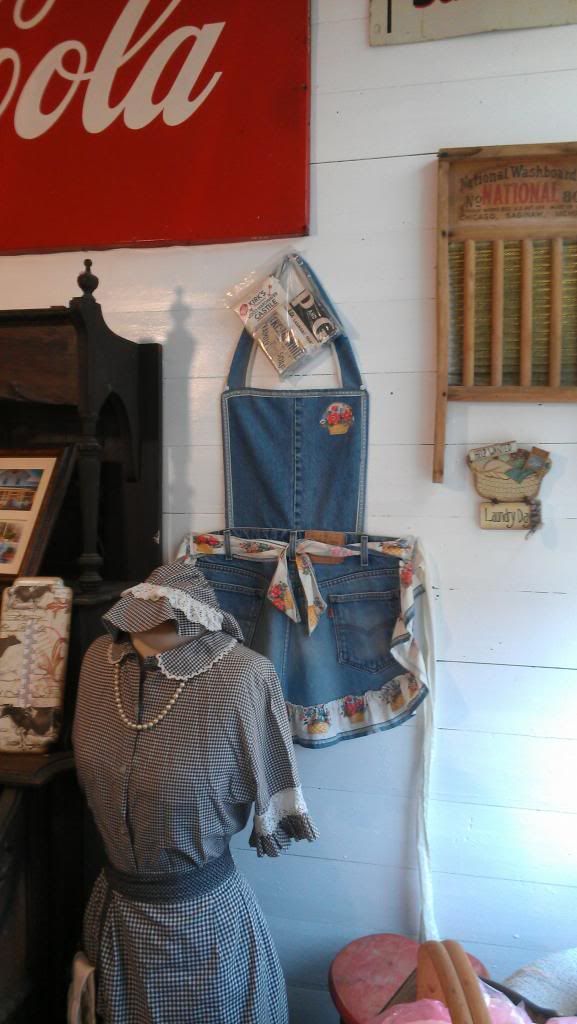 One one of the many shelves of antiques, I found this fantastic set of metal cups.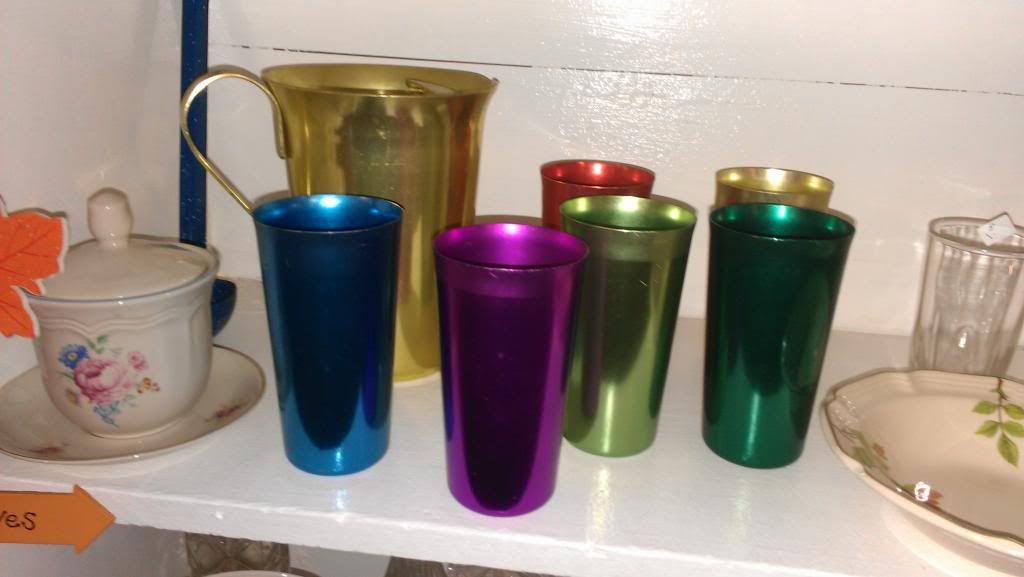 My dad's mom had this same set in their home in Albuquerque. I grew up drinking from those metal cups. I always thought that the water tasted fantastic in those cups (I later realized that the water tasted great because it was from their well) and I was sad when they vanished.
I tried to buy the set from Dawn, but it wasn't for sale. 🙁
We moved through town and saw the sites 🙂

I love the quaintness of the town.
Our next stop was at the Baptist Women's Day of Prayer. We had a wonderful time with the ladies there. My husband was able to speak to them, and spend some time with Scott and Steve. These two men were on our missions team for VBS.
Our meal tonight was with Scott and Lesley Sanders. Scott made a fantastic smoked pork. He gave us an entire roast to take home! Delish.
Tonight we had a wonderful service with the people at Fellowship Baptist church.
I must say that I love it here. I love the pace and the people.